Description: Robinia St and Heatherhill Rd Frankston roundabout
Location: Frankston, Victoria
Client: Frankston City Council
Duration: 4 weeks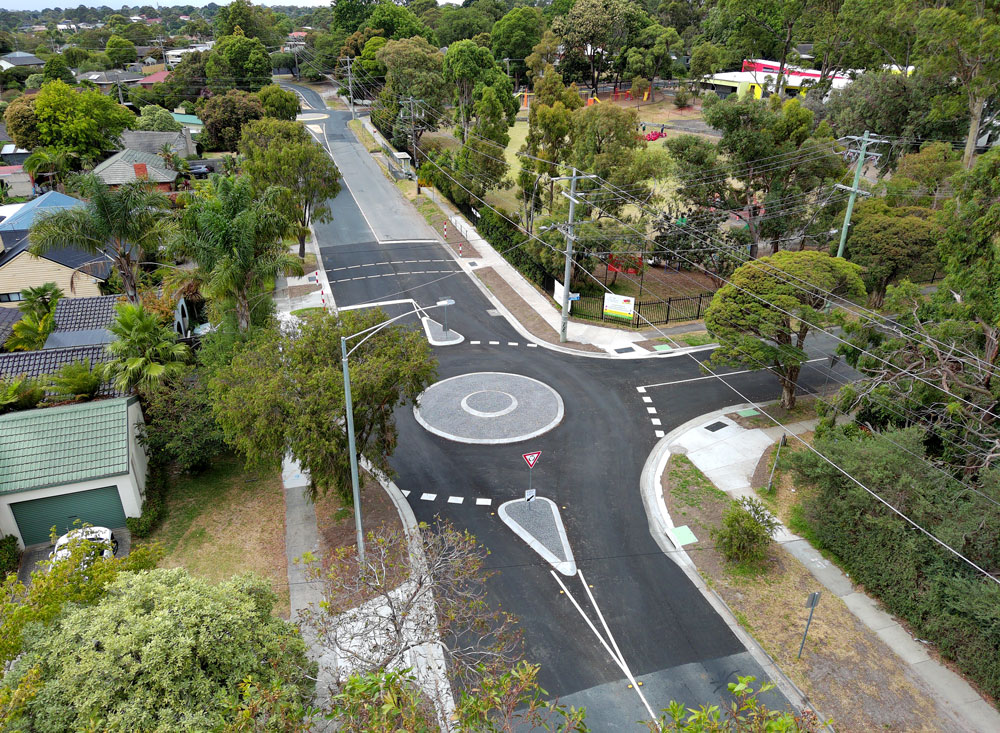 With the aim of consistently improving the functionality and safety of our roads and public areas, Frankston City Council are always looking to hire contractors to carry out new civil works in order to achieve this result.
The Frankston City Council wanted to improve traffic and pedestrian management around a school zone. The priority was to improve the safety and practicality of the roads for those students who use the area frequently. By installing a new roundabout and additional footpaths, the students are exposed to less speeding cars and have access to safe walking areas for their commute.
The project also included installation of the kerbs, pouring the required concrete and updating the drainage works for the area to ensure a complete and well-rounded construction.
APS were selected from a civil panel who is conscious of our high degree of construction standards and workmanship that we display each time we complete a job. As they have experience working with us in the past, the panel knew that we were very willing and capable of successfully completing the project on time and within budget, with minimal impact to the client.
In order to overcome the challenges presented to us, we had to rely on our flexibility, resilience and problem-solving skills. When our lack of staff or resources began to affect the project, we re-arranged our plans in order to source new, viable solutions. This ability to adjust and adapt our schedule is what allowed us to persist and achieve the desired end result.
The project was completed in accordance with the time frame and the budget, leaving the Frankston City Council 100% satisfied with the works.
Partner with your local Government specialists