Description: Box Culvert Installation and Waterway Reshape
Location: Springvale VIC
Asset Owner: Melbourne Water
Client: Springvale Metropolitan Cemeteries Trust (SMCT)
Duration: 3 months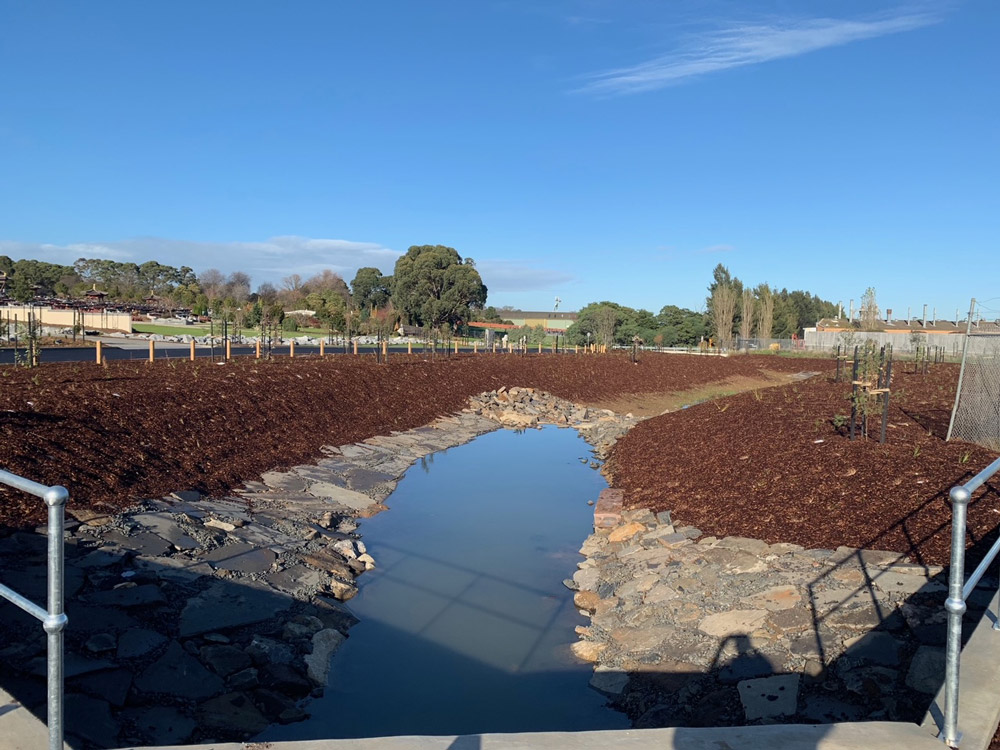 Dedicated to sustainability, The Springvale Metropolitan Cemeteries Trust (SMCT) has four dams on the property supply for irrigation, making the property entirely self-sufficient. Extensive water management programs help them provide responsibly managed water to gardens and water features to ensure they are operating sustainably. SMCT were looking to redevelop their waterway with the environment front of mind.
Given that Melbourne Water owned a section of the project area, they supervised the project from start to finish, and commissioned the waterway.
The client partnered with APS as we possess a Melbourne Water Permit to work – a license that is required for many of our council projects.
Our proven expertise in managing risk around sensitive vegetation paired with our experience with managing complex sites, and our passion for sustainability, demonstrated to the client that we were the perfect choice to execute this project as per the scope.
In order to overcome the challenges, we utilised earth bunds and large pumping equipment to de-water. Additional safety measures such as Upstream retention basin monitoring and battering were implemented to ensure the safe was safe. As a result, the project was completed on time and on budget, and Melbourne Water signed off on the successful completion within the outlined scope.
Partner with your local Government specialists